The mission entrusted to us by the client in a few words...here is our interpretation: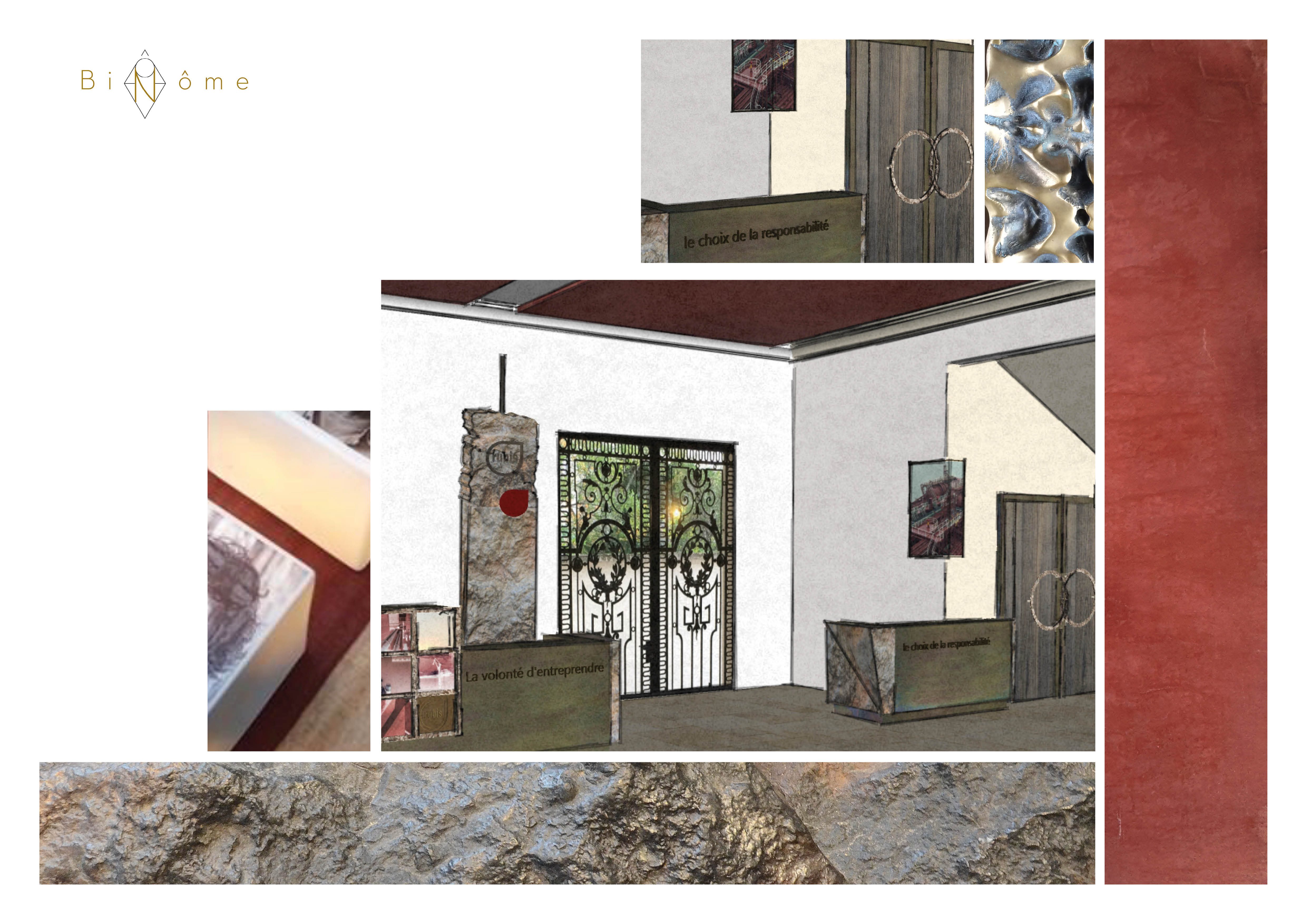 Identity...subtly reproduced company logo throughout different places leaving a print ...sculpted in matter to represent longevity.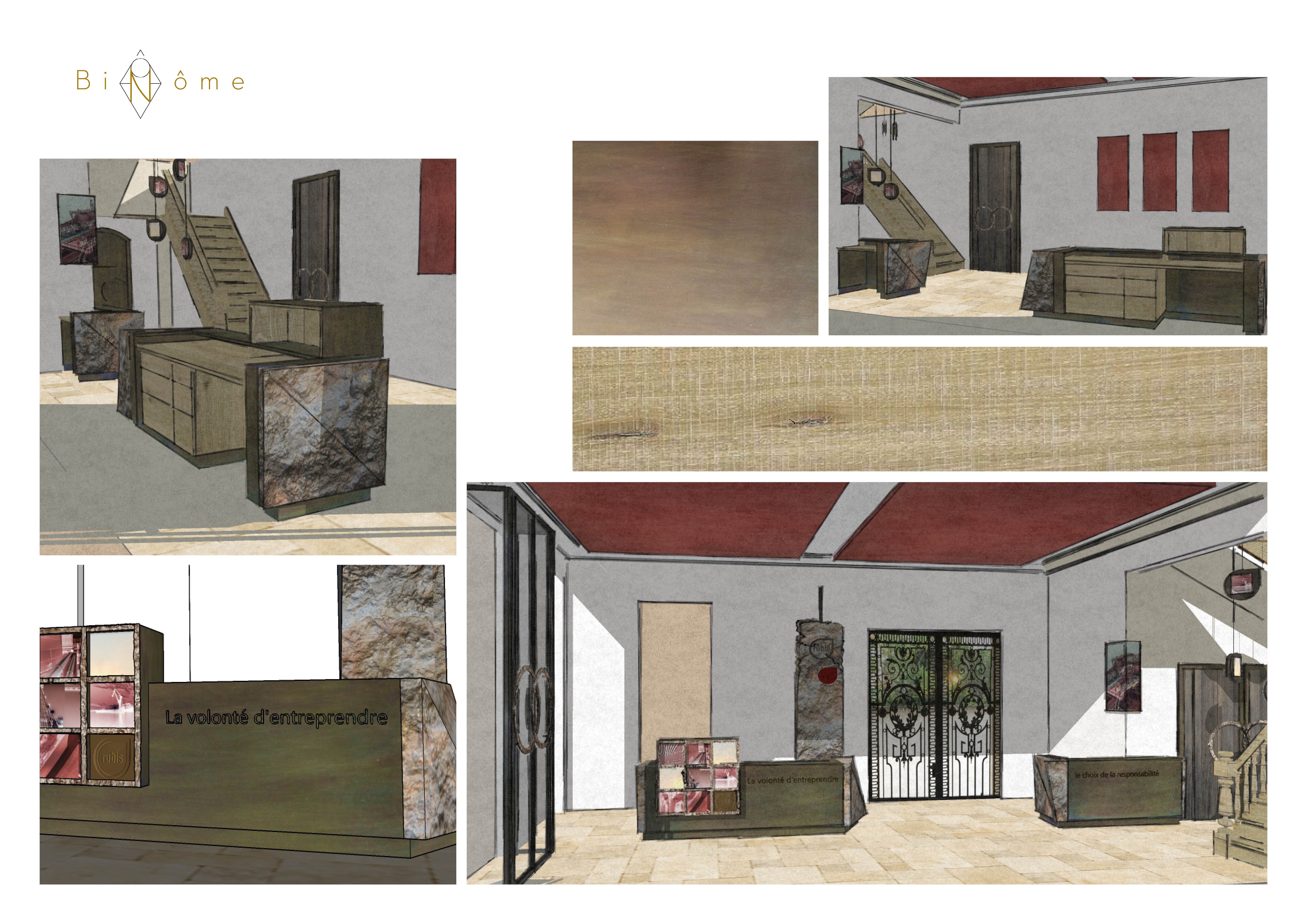 History of Man...traced by photographs printed on porcelain plates ...porcelain to represent the material's purity.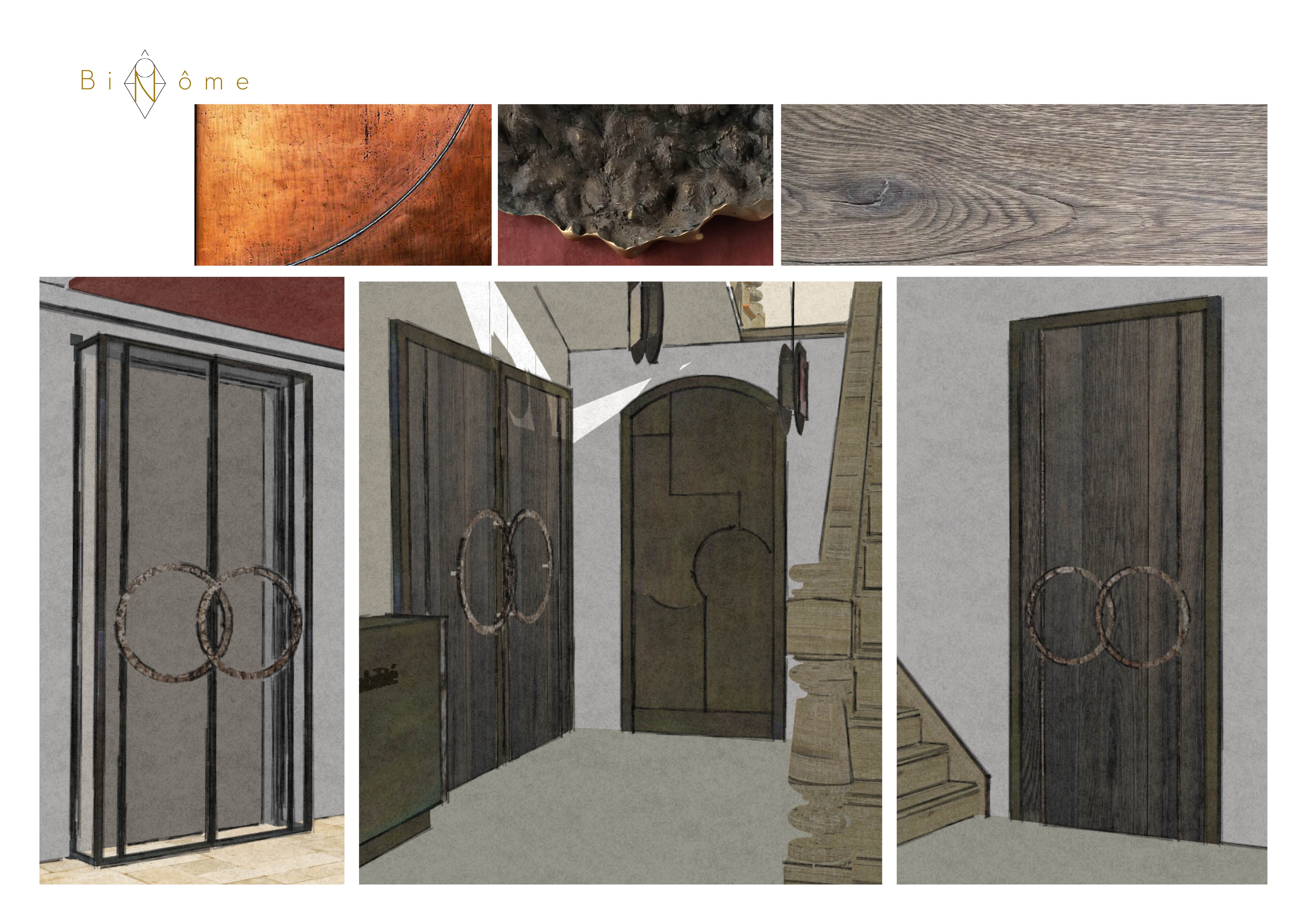 Alliance...symbolised by the rings ...bronze rings to represent fusion.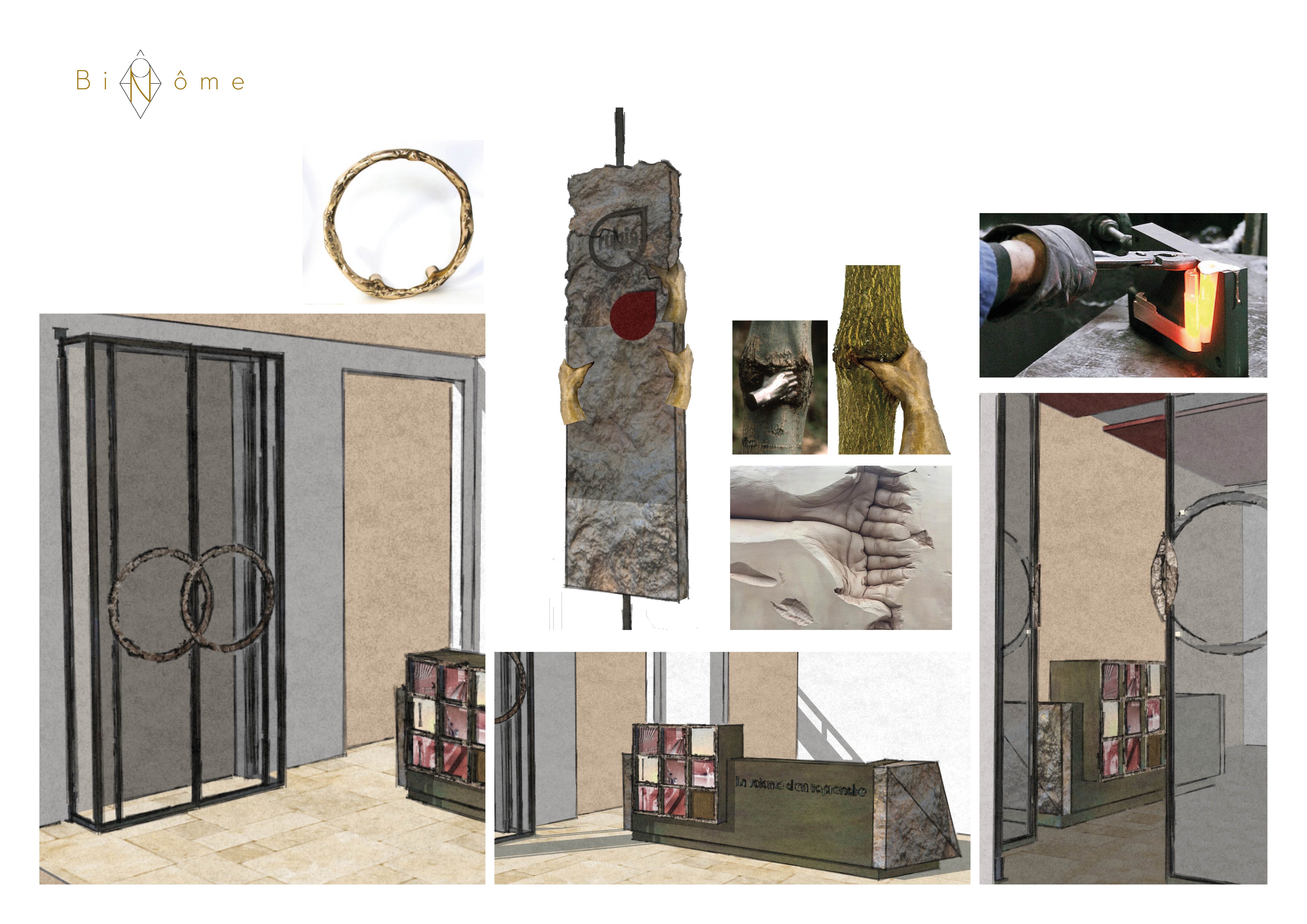 Foundation...solidity highlighted by the company founders' hands guiding the stone ...stone to represent the 'mother-matter'.
Future...staged through the suspended lights in the stairs with white porcelain pendants guided by the three directional golden pendants ...gold to represent inalterability.